Centre Information
Welcome to Eltham Learning Centre for Children. Our centre is registered with the Australian Children's Education and Care Quality Authority and is licensed to provide education and care for 41 children aged from birth to 6 years.
Hours of operation
The centre is open Monday to Friday from 7:00am to 6:00pm, 52 weeks a year and is closed for Public Holidays.
Educators
Employed at ELC - All educators employed at Eltham Learning Centre for Children are qualified, experienced and competent, dedicated to providing a service of high quality. Each staff member employed at the service must have a current Working with Children Check and an up to date First Aid Certificate.
Furthermore, in our Kindergarten room, we employ a Qualified Kinder teacher who implements a learning curriculum that prepares children for getting ready for school. The centre encourages regular learning and training opportunities for ongoing professional development of staff.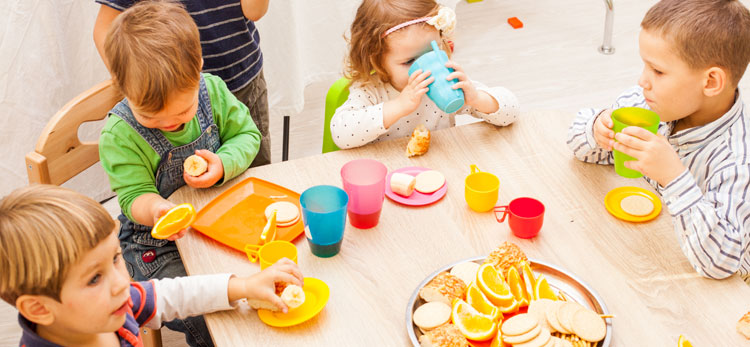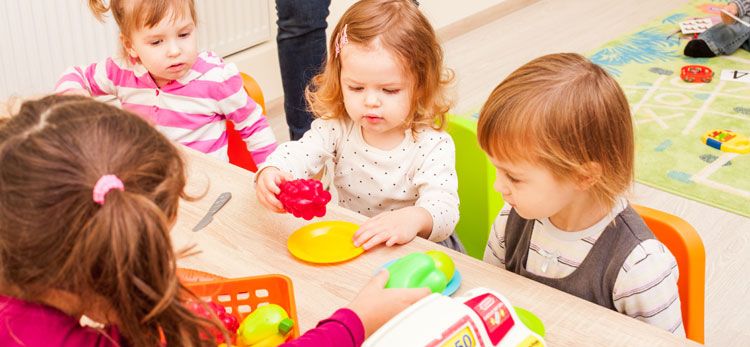 Meals and Nutrition
Children at ELC are able to experience a variety of foods which reflect a wide range of cultural backgrounds. Children are able to eat at their own pace in a relaxed atmosphere. The weekly menu is displayed at the kitchen entrance. The menu is created to provide a well-balanced and nutritious diet for children at the centre, reflecting seasonal changes and available fresh produce. Sugar, salts, fats, food colourings and preservatives are all kept to a minimum. Individual dietary needs such as children with food allergies, intolerances, cultural or special dietary requirements are catered for, however certain specific items may need to be supplied by families. All meals are freshly prepared on the premises and food presentation is considered equally as important as nutritional value. Meal times at the centre are pleasant social occasions and educators assist children to develop good eating habits whilst encouraging independent eating skills. Children are encouraged to try all foods, however no child is forced to eat or drink! Furthermore, food is not withheld for any reason or used as a reward. Fresh drinking water is always readily available.
Our Menu:
BREAKFAST: 7:00am – 7:45am A variety of cereals and fresh toast is offered with either water or milk
MORNING TEA: 9:00am – 9:30am Fresh fruit in season is offered with either water or milk.
LUNCH: 11:30am – 12.00pm A nutritious hot meal served with fresh apples and water
AFTERNOON TEA: 3:00pm – 3:30pm i.e. Sandwiches, dips, crackers, baked scones, cake served with water


Enrolment /Introducing Your Child into our Centre
Prior to commencement, the centre must have received your child's completed enrolment form, and parents / guardians must be familiar with ELC hours of operation and policies.
Introducing your child/ren into a Child Care setting can be a difficult time for parents and/or children, therefore we encourage families to participate in our orientation program. The program involves parents visiting the centre with their child/ren for short periods to allow them to explore the environment and become familiar with the educators and other children. Often the orientation process can make the transition into the centre more enjoyable and smoother. We do encourage shorter days initially for children commencing at our service, with the vision of increasing the child's hours as they become more settled and familiar with their new environment. By doing so, this also allows each child the opportunity to establish connections with their new Educators, and they will feel more confident each day of attendance.
Nappies / Toilet Training
Disposable Nappies are used at the centre for children's comfort and hygiene, at no additional cost to families. Parents are required to supply one home nappy each day. When a child is ready to commence toilet training staff will consult with parents/guardians to ensure each child's individual requirements are met. During toilet training each child must bring a minimum of 3 changes of clothes each day, including spare shoes and socks.
Parent Involvement
Parents are encouraged to be actively involved in the centre's activities. At ELC we recognise that families are a valuable resource. We welcome any ideas or suggestions you may have for our centre, including any special experiences you or a family member may like to share with the children such as a cooking experience, playing a musical instrument or any other talent that the children may enjoy. Please inform Educators if you have any "talents" or ideas!
Newsletters are circulated to all families to inform you of any new information about the centre and updates on current programs in each room. We also use the front door as a valuable source of communicating with the families at ELC!! Please keep an eye out for new information!!
A suggestions box is located in the main entrance for families to offer suggestions! Please write down any ideas or topics you would like included in our educational programs, newsletters or the service in general. At ELC our aim is to create open and friendly relationships with all families.